#SafeSecLab Stakeholder Workshop
down
After repeated postponements due to the pandemic, the stakeholder analysis was presented in a workshop.


Welcome
In the seminar rooms of the Technology Center in Seestadt Aspern, Sebastian Schlund (TU Vienna) and Christoph Schwald (TÜV AUSTRIA) welcomed the numerous guests at the "TÜV AUSTRIA Research Lab for Safety & Security in Industry" Stakeholder Workshop.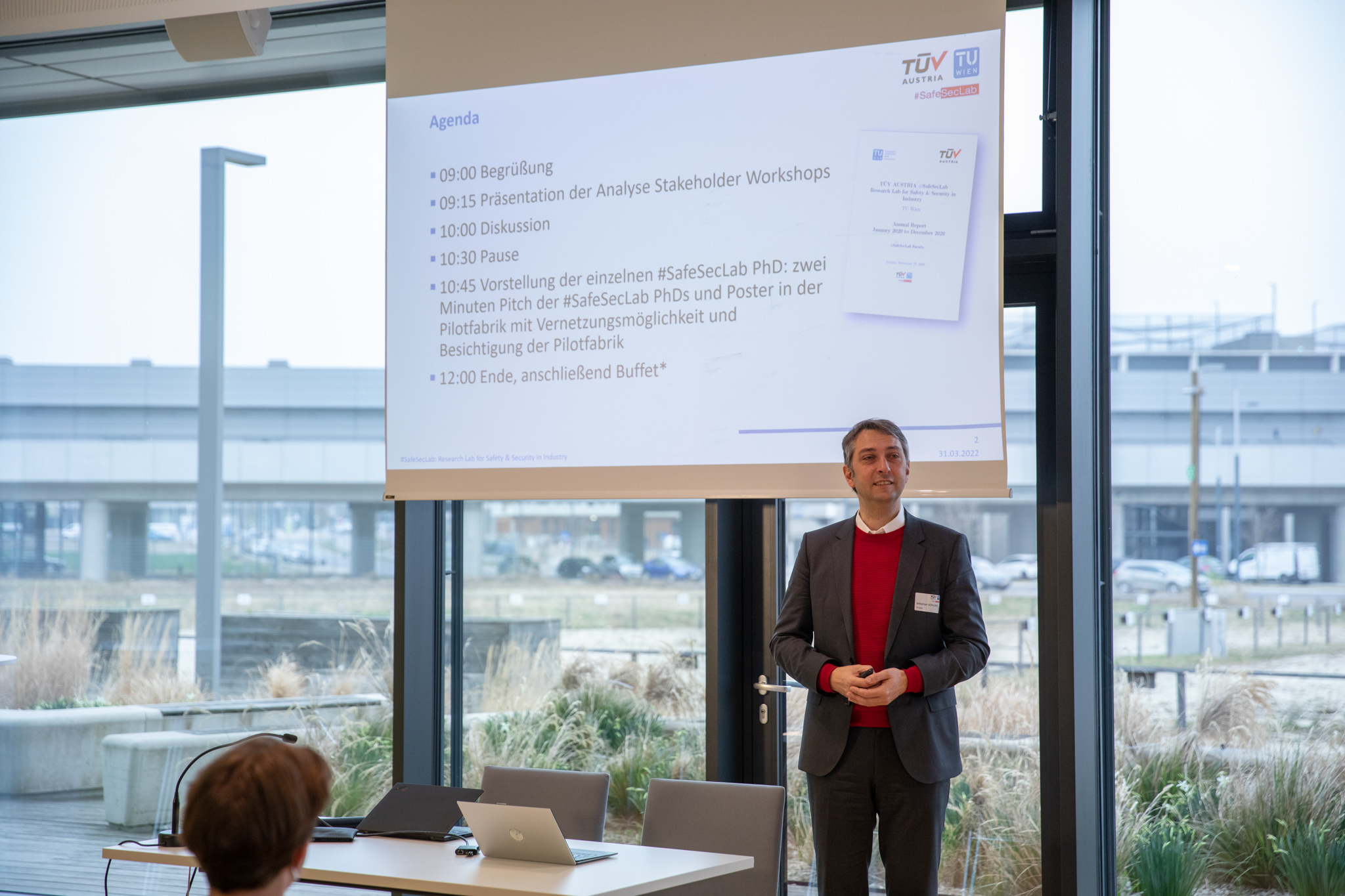 #SafeSecLab Faculty
In the first part, Sebastian Schlund introduced the faculty of the #SafeSecLab: the nine doctoral students, their supervisors and the scientific advisory board.


#SafeSecLab Projekt
In the second part, Christoph Schwald explained the #SafeSecLab Project. Why it was created and why its topic is highly relevant.
The Stakeholder Analysis
The joint venture opf TÜV AUSTRIA and TU Wien is THE Austrian initiative for industrial safety & security. It is not just about theoretical knowledge, but great value is placed on practical relevance and implementation. Therefore, at the beginning of the Project 1, companies were contacted who were willing to name their safety and security needs in individual workshops. These include Beckhoff, Bosch-Rexroth, Freuquentis, OMV, Post and TTTech.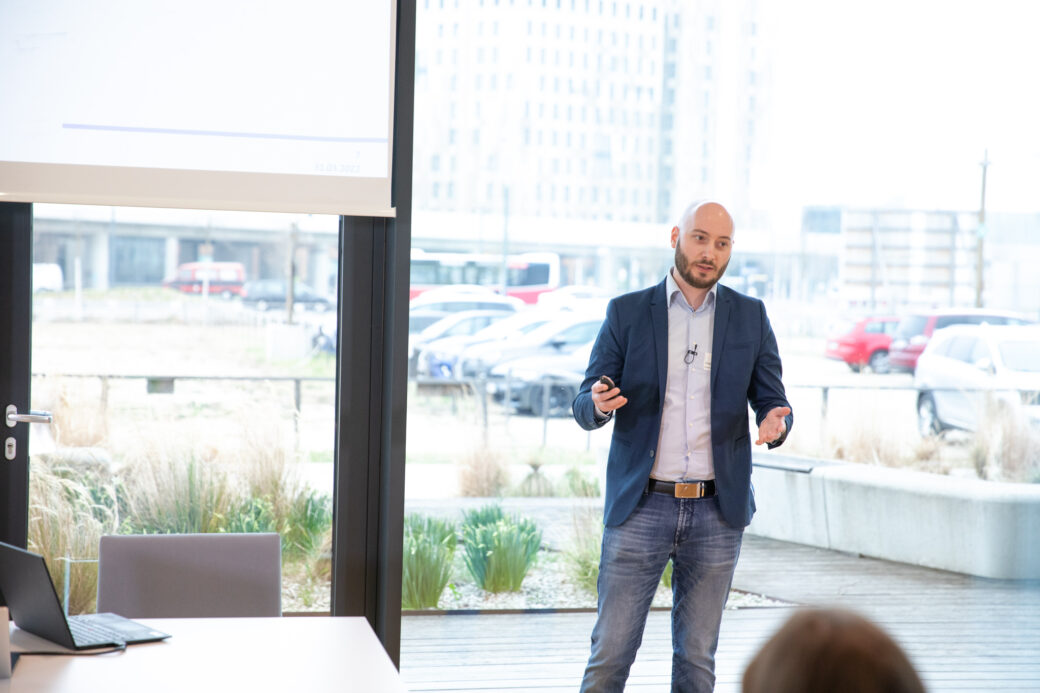 After the individual workshops, Siegfried Hollerer developed a stakeholder analysis, which he presented to the workshop participants. The results were then disussed. One participant pointed out the urgency of adapting the curriculum in the HTLs to the needs of the industry in relation to the topic of safety and security.
Poster
After the break, all #SafeSecLab PhDs explained their sub-project in the #SafeSecLab in a one-minute pitch session next to their poster.
Pilot Factory
Finally, a tour of the pilot factory followed. Claudia Schickling and her student assistants, Alexander Kinzer and Constantino Luca Santucci, guided the audience through the pilot factory.